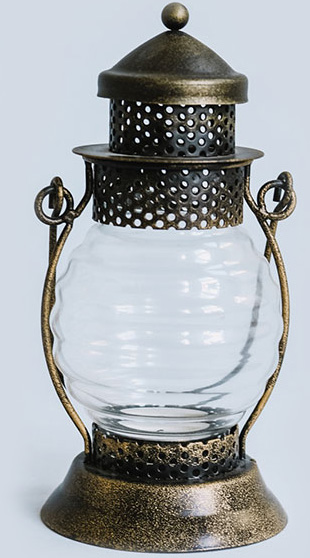 Feast your eyes on this. Somebody must've bought this garbage at TJ Maxx or something. It looks like it was probably rattle-canned to get this super-authentic looking antique finish! Please don't ever buy anything like this. The little children at the factory would rather have food than the pride that comes with knowing something they made is sitting on a tacky person's mantle.
This shop is just getting setup, though. In the meantime, go visit our Etsy store, The Golden Gear
Our pewter items and patches are made by us, right here in our home workshop in rural Northern Nevada.  (We do source some some materials (blank t-shirts, coffee cups, etc) from large suppliers who make them overseas), but they are decorated here, by us.
The Droids You're looking for
We have the cool swag you need. Seriously, this is super cool stuff, and it's great quality. Our customers love it. You'll love it. It makes great gifts because your friends and family will love it, too!
Have a special event coming up or need something for a cosplay? We're happy to take on your custom project with no minimum orders.
We didn't make any of the crap in these pictures.  These are just royalty free images.  The stuff we do make is a whole lot cooler and less pretentious than any of this.
We'll have some pictures of some of our stuff up real soon, but it takes a little time to populate the product catalog, so  please bear with us.
Holy shinbones, what a deal!
"Okay, so what's the big deal", you ask?  Sure, this is just a picture of some airplants in expensive looking pots on serving tray.  But look again, there's nifty nested tetrahedron made out of soldered brass rod and painted with gold colored Krylon … that's right … Pyramid Power!
Get notified about the newest products and upcoming sales
"These are incredible, I couldn't be happier with the quality!"
famousme91
Hand Case Pewter Zeffo Sage 6/10/2023
"This is an awesome pin! It is a perfect fulfillment of a custom order! The quality is great and the detail is amazing! I am so pleased, I have several more custom ideas already! Thank you!!"
Travis
Custom Pewter 4/23/2023
"Amazing quote and design on the other side. I bought this for myself and different coin to give to my boyfriend and he and I both love them so much! After my first order I went back to this shop and ordered two more of these lovely coins. They were delivered fast and I am satisfied completely!"
Isabella
Pewter Wisdom Coins – Rebels 6/11/2023
"This is a big f**cking deal, Jack."
"High quality t-shirt and print. I love this shirt and I'll buy from this seller again. So cool!"
"Absolutely gorgeous work! The photos don't do them justice!! Had a question about shipping and had great communication!"
Come see us in the Dealers' Room at an upcoming convention:
RAGECON – Reno Area Gaming Expo
June 30 – July 2, 2023
Nugget Casino Resort
Sparks Nevada
[ website ]
M-F: 8am – 6pm
S & S: closed